The 2019 Typefi User Conference was held in Baltimore, MD on 2–3 May 2019 with delegates from 30 organisations joining the Typefi team for a jam-packed two days of learning, sharing, and networking.
Day 1 was dedicated to in-depth workshops, including a morning seminar on standards publishing, and afternoon tutorials on Typefi Designer templates and techniques for working with math in Typefi workflows. The Conference Dinner at Phillip's Seafood in the evening was also a huge hit!
Day 2 featured a range of sessions, including real stories from Typefi users, Typefi product updates, publishing industry insights, and a lightning round of presentations from Typefi's and Inera's Solutions Consultants.
This year, Typefi also introduced a Brilliant Bar, offering customers the opportunity to book a short consultation with Professional Services team members throughout the day.
The conference sessions were all recorded—browse the links below to check them out!
It's beneficial to have a chance to see the Typefi team for face-to-face conversations and to learn what is new and what is coming up. I also like seeing and hearing how others are using Typefi.
---
---
---
Speakers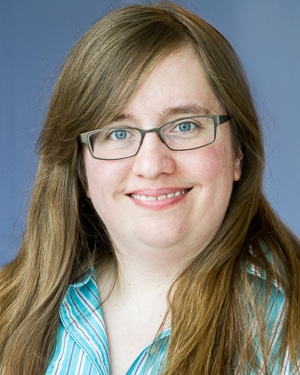 VP Customer Success | UK
Jason Mitchell
Jason leads Typefi's global Professional Services team and has over 15 years of experience in managing publishing operations and digital products for both small and large publishing houses. He has successfully led teams to redefine the publishing process to include digital products and improve profitability in the travel and medical publishing sectors.
Solutions Consultant | South Africa
Damian Gibbs
Damian started out as an apprentice typesetter over 20 years ago at a leading South African educational publisher, and from the start was curious about opportunities that digital technologies bring to publishing. He transitioned to general market publishing and eventually became a service provider to local and offshore publishers covering a diverse range of publishing markets, all requiring varying workflows and output requirements.
Damian has extensive experience working with publishers to use evolving technologies and innovative digital publishing products to improve workflows, and to transition from pure print to digital outputs such as web, e-books, and CMS publishing.
VP Product + New Markets | USA
Caleb Clauset
Caleb drives the vision and strategy for Typefi's products, and cultivates strategic partnerships with developers to extend Typefi's core capabilities. He is an award-winning designer and Adobe Certified Expert in InDesign with over a decade's experience designing, developing and implementing publishing technology. He holds a Master of Graphic Design from North Carolina State University and a Bachelor of Science in Architecture from the University of Michigan, Ann Arbor.
Product Manager | Netherlands
Guy van der Kolk
Guy first got hooked on publishing while attending an international school in Ivory Coast, where he used Pagemaker, Photoshop and an Apple Quicktake 100 camera to help create the yearbook. After many hours of hard work, while holding the final printed product, he knew this was an industry he wanted to be a part of.
Having spent the first 17 years of his life in West Africa, Guy is fluent in three languages and has a multicultural background that has served him well in his career. As an IT consultant and trainer for an Apple Premium reseller and then as a Senior Solutions Consultant for Typefi, he has trained thousands of people to get the most out of their software.
In 2020, Guy moved into the role of Typefi Product Manager, working with the product and engineering teams to continue to improve on our world-leading publishing software and bring you exciting new features. He continues to apply his deep product knowledge in a Professional Services capacity, working on projects with new and current customers.
Senior Solutions Consultant | USA
Eric Damitz
As a Senior Solutions Consultant, Eric works with customers to determine the best way to use Typefi for their particular needs, and then implements their solution. He started in publishing over 20 years ago as a TeX typesetter at a small development house, where he learned such valuable skills as opaquing film, making Dylux proofs, and pasting up forms with hot wax. He also learned desktop publishing, which was somewhat more useful. He moved to a large educational publishing company and spent 17 years as a production manager working with his colleagues to re-invent how publishing works—several times.
Eric's particular skillset focuses on publishing automation, workflow improvement, and single-source publishing for both digital and print. He has a degree in Rhetoric (writing, not arguing) from the University of Illinois at Urbana-Champaign.
Senior Solutions Consultant | USA
Jamie Brinkman
Jamie joined Typefi as a Solutions Consultant in 2014, bringing 10 years of experience as a Senior Content Editor with a multinational mass media and information firm. She is highly skilled in layout and design, and has extensive experience in copy editing utilising AP, Chicago, and company-specific style guidelines.
As a Typefi Senior Solutions Consultant, Jamie works closely with customers to develop and implement automated publishing solutions, as well as providing ongoing training and support.
Project Manager | France
Marie Gollentz
Working closely with Typefi's team of experts, Marie manages client projects to ensure they are successfully delivered and meet their specific needs. Marie develops Typefi's project management process to continuously improve client collaboration. Marie joined Typefi in 2016 as a Solutions Consultant and brings to her current role, a wealth of experience in helping clients adopt the best solution to achieve their goals. In 2022, Marie achieved her Certified Associate in Project Management (CAPM) qualification. Prior to Typefi, Marie held a number of positions in the publishing industry in London (UK), including for the publisher of Research Fortnight and the London School of Business and Finance. She graduated with a Masters degree in European Political Sciences from the Autonomous University of Barcelona (Spain) and a Bachelor's degree in Political Sciences from Sciences Po Strasbourg (France). She is trilingual in English, French and Spanish.
---
Gallery