A global team of experts in publishing, design, and software engineering.
Typefi's diverse team of software engineers, solutions and customer support consultants, sales and marketing, administration, and finance professionals are based in Australia, USA, England, the Netherlands, Sri Lanka, Romania, Ukraine, France, Spain, and South Africa.
Our expertise and our adherence to our core values of integrity, teamwork, customer engagement, and "solving the right problem", have given Typefi a global reputation as the go-to solutions provider for automated publishing.
Leadership team
The crew
---
Chandi Perera
Chief Executive Officer | Australia
Chandi joined Typefi in 2006, and has over two decades of publishing and media technology experience. He has acted as a technology consultant to corporations and government agencies around the world, and is a frequent conference speaker in the areas of content management, publishing, media, XML, structured content and digital rights management.
Chandi is a board member of a number of industry bodies and has degrees in Engineering and Computer Science.
---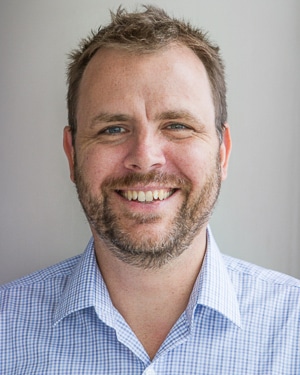 Ben Hauser
Vice President Engineering | Australia
Ben manages Typefi's Engineering team and is responsible for Typefi's product architecture. He has over 20 years' experience creating computer software, and has previously held key positions in the Securities and Investment Banking sector in Australia and London.
Ben's strengths include Agile Software Development, Automated Unit Testing, Machine Learning and Genetic Algorithms. He holds a Bachelor of Computer Science from the University of Southern Queensland.
---
Caleb Clauset
Vice President Product | US
Caleb drives the vision and strategy for Typefi's products, and cultivates strategic partnerships with developers to extend Typefi's core capabilities.
He is an award-winning designer and Adobe Certified Expert in InDesign with over a decade's experience designing, developing and implementing publishing technology. He holds a Master of Graphic Design from North Carolina State University and a Bachelor of Science in Architecture from the University of Michigan, Ann Arbor.
---
Jason Mitchell
Vice President Customer Experience | UK
Jason leads Typefi's global Professional Services team and has over 15 years of experience in managing publishing operations and digital products for both small and large publishing houses.
He has successfully led teams to redefine the publishing process to include digital products and improve profitability in the travel and medical publishing sectors.
---
Michael Cousins
Financial Controller | Australia
Michael manages Typefi's day to day finance functions and works closely with the other members of the Executive team to develop and implement business strategies for the group.
Michael is a qualified accountant and holds a Masters in Financial Management from the London School of Business and Finance. He has nearly 20 years of business and accounting experience and has worked across a wide range of industries.
---
Amila Wickramarathne
Engineer | Sri Lanka
Amila is a software engineer in Typefi's Server team. He holds a Bachelor's degree in Computer Science from the University of Colombo School of Computing, and has hands-on experience in developing business solutions with Java, Node.js, and related technologies.
Amila is eager to learn new technologies and systems. He relaxes by playing cricket and swimming, and enjoys travel.
---
Anupama Wimalasooryia
Engineer | Sri Lanka
Anupama is a software engineer in Typefi's Professional Services XSLT Team in Sri Lanka. She holds a Bachelor of Science degree in Information Technology and Management from the University of Moratuwa.
Anupama has been with Typefi since graduating from university, and loves to work with customers on Typefi-ing their publishing processes.
---
Apsara Abeysiriwardana
Engineer | Sri Lanka
Apsara is a software engineer working in the Writer team. She is a self-driven, enthusiastic and highly motivated person who enjoys new challenges where she can apply her knowledge, talents, and skills in development and research related to computer science.
Apsara likes travelling, photography and music. She holds a Bachelor's degree in Computer Science from the University of Colombo School of Computing.
---
Ben Vale
Engineer | Australia
Ben is a software engineer with 15 years' industry experience and is currently working on Typefi's Research and Development team. He specialises in rapidly prototyping ideas and experimenting with new and emerging technologies.
Prior to Typefi, Ben worked in the video games industry creating games for all ranges of hardware. When he's not coding he enjoys travelling, hiking and the beach. He is also known as Baz (which is short for Ben).
---
Brahnavan Krishnakumar
Engineer | Sri Lanka
Brahnavan is a software engineer. He primarily develops web applications with Java, but is also proficient in other technologies such as PHP and Node.js.
Prior to joining Typefi, Brahnavan held a number of positions related to Java development in the software industry in Sri Lanka. He earned his Bachelor of Software Engineering degree from the University of Westminster.
---
Buddhi Siripala
Engineer | Sri Lanka
As a software engineer on the Typefi Server team, Buddhi brings experience in frontend/backend development and data science, and a passion for developing innovative solutions for real world challenges.
Buddhi holds a Bachelor's degree in Information Technology from the Sri Lanka Institute of Information Technology, and is highly interested in web technologies, Artificial Intelligence, and data science. She is also a talented dancer and a wonderful piano player!
---
Chathini Uduwana
Regional Manager | Sri Lanka
Chathini joined Typefi in October 2014 and is responsible for organisational development and professional services at Typefi's Colombo office. She is a Business Information Technology graduate from Staffordshire University, UK, and has more than five years' experience in project management and business process re-engineering.
Chathini loves to develop software companies from the grassroots level by matching contractual requirements with human talent, and enjoys implementing innovative organisational processes and practices.
---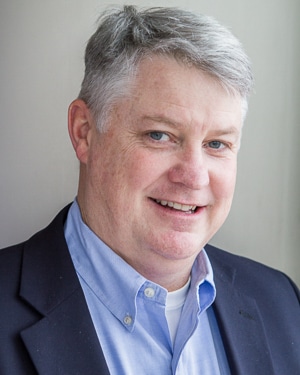 Chris Hausler
Business Development Director | US
Chris has over 20 years' experience in improving organisational processes through technology, including a decade working with publishers to define and deliver solutions that dramatically improve the way they publish content. He is always excited about the opportunities offered by new technologies.
Chris holds a Bachelor of Arts (Economics) from the University of Richmond, and a Masters of Business Administration from Widener University.
---
Damian Gibbs
Solutions Consultant | South Africa
Damian started out as an apprentice typesetter over 20 years ago at a leading South African educational publisher, and from the start was curious about opportunities that digital technologies bring to publishing. He transitioned to general market publishing and eventually became a service provider to local and offshore publishers covering a diverse range of publishing markets, all requiring varying workflows and output requirements.
Damian has extensive experience working with publishers to use evolving technologies and innovative digital publishing products to improve workflows, and to transition from pure print to digital outputs such as web, e-books, and CMS publishing.
---
Dharana Weerawarna
Engineer | Sri Lanka
Dharana is an Associate Software Engineer in Typefi's XSLT team. He holds a Bachelor's degree in Computer Science from the University of Colombo. He has experience in Java, JavaScript, PHP, and is interested in data science with machine learning, and Arduino development.
In his leisure time, Dharana plays carrom and video games, watches TV series, and enjoys travel.
---
Dilum Samarajeewa
Support Consultant | Sri Lanka
Dilum is a dedicated and highly energetic IT professional with over six years of experience in technical support. As a Support Consultant at Typefi, he provides technical support for clients in the US, Europe, and Australia.
Dilum holds an Information Technology degree from Middlesex University in the UK, and takes pride in providing creative direction and out of the box thinking. Dilum enjoys complex, multifaceted assignments where pulling together a collaborative pool of skills is essential.
---
Dinesh Amarasekara
Engineer | Australia
Dinesh has over 14 years' experience developing computer software and has previously worked at IFS, a Scandinavian-based international Enterprise Resource Planning (ERP) company. He has thorough exposure to various programming languages such as Java, Microsoft C# .Net, C++, Oracle SQL, PL/SQL.
Dinesh holds a Bachelor of Computer Science from the University of Colombo Sri Lanka and an MBA from the University of Moratuwa Sri Lanka.
---
Emily Johnston
Business Development Director | US
After graduating from the University of Wisconsin with a Juris Doctorate (JD), Emily's first job was as a project manager at Apex CoVantage, a publishing services company, where she coordinated production of publications for the American Bar Association. She continued to work in publishing services for 15 years before joining Typefi, and has an in-depth understanding of the challenges that publishers face every day.
Emily works closely with a variety of publishers and organisations in North and South America and Asia to understand their unique needs and recommend solutions that will optimise publishing workflows at all stages of the production process.
---
Eric Damitz
Senior Solutions Consultant | US
As a Senior Solutions Consultant, Eric works with customers to determine the best way to use Typefi for their particular needs, and then implements their solution. He started in publishing over 20 years ago as a TeX typesetter at a small development house, where he learned such valuable skills as opaquing film, making Dylux proofs, and pasting up forms with hot wax. He also learned desktop publishing, which was somewhat more useful. He moved to a large educational publishing company and spent 17 years as a production manager working with his colleagues to re-invent how publishing works—several times.
Eric's particular skillset focuses on publishing automation, workflow improvement, and single-source publishing for both digital and print. He has a degree in Rhetoric (writing, not arguing) from the University of Illinois at Urbana-Champaign.
---
Gayanthika Udeshani
Engineer | Sri Lanka
Gayanthika is the XSLT team lead, and mainly does development work related to Professional Services and R&D projects. Prior to that, she was a member of the Typefi Designer and Typefitter teams. Having worked as a software engineer for over ten years, her primary interest is in applying her skills and experience to research and development across a range of platforms.
Gayanthika holds a Bachelor of Science (Hons) degree in Computer Science from the University of Sri Jayawardanapura, Sri Lanka, and has completed a Master of Science degree in Computer Science from the University of Moratuwa, Sri Lanka. She also has two years of work experience as a Lecturer at the University of Seychelles, facilitating the University of London degree program.
---
Guy van der Kolk
Product Manager | Netherlands
Guy first got hooked on publishing while attending an international school in Ivory Coast, where he used Pagemaker, Photoshop and an Apple Quicktake 100 camera to help create the yearbook. After many hours of hard work, while holding the final printed product, he knew this was an industry he wanted to be a part of.
Having spent the first 17 years of his life in West Africa, Guy is fluent in three languages and has a multicultural background that has served him well in his career. As an IT consultant and trainer for an Apple Premium reseller and then as a Senior Solutions Consultant for Typefi, he has trained thousands of people to get the most out of their software.
In 2020, Guy moved into the role of Typefi Product Manager, working with the product and engineering teams to continue to improve on our world-leading publishing software and bring you exciting new features. He continues to apply his deep product knowledge in a Professional Services capacity, working on projects with new and current customers.
---
Harshini Kotavila
HR Specialist | Sri Lanka
Harshini is a successful human resources professional with a track record of making positive changes to organisational culture, developing motivated staff, enhancing professionalism, and leading HR operations to increase organisational effectiveness. She also has good experience in financial operations, banking, accounting, and a range of administrative tasks.
Harshini is reading a Masters degree in Business Management at the University of Colombo whilst working for Typefi.
---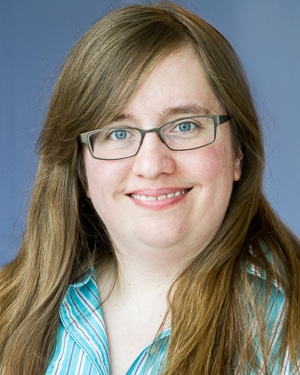 Jamie Brinkman
Senior Solutions Consultant | US
Jamie joined Typefi as a Solutions Consultant in 2014, bringing 10 years of experience as a Senior Content Editor with a multinational mass media and information firm. She is highly skilled in layout and design, and has extensive experience in copy editing utilising AP, Chicago, and company-specific style guidelines.
As a Typefi Senior Solutions Consultant, Jamie works closely with customers to develop and implement automated publishing solutions, as well as providing ongoing training and support.
---
Kalpani Madhushika
Engineer | Sri Lanka
Kalpani is an Associate C++ Engineer at Typefi Colombo. She has previous industry experience in PHP web development, and is also interested in Java. She has a Bachelor of Science special degree in Computing and Information Systems from Sabaragamuwa University of Sri Lanka, and has published her research, Effectiveness of Scrum and Kanban on Agile-based Software Maintenance Projects, as a book chapter of Software Engineering for Agile Application Development.
She likes to spend time in nature during her leisure time.
---
Karl Jankowski
IT Director | US
With 17+ years' experience in software development companies, a Bachelor of Science, and a Masters in Business Administration, Karl oversees and maintains the confidentiality, integrity, and availability of Typefi's technology infrastructure.
As well as working behind the scenes to support the continuous development of Typefi products and services, Karl often works with Typefi's R&D and Professional Services teams to develop solutions, and provides support and advice to Typefi customers.
---
Kevin Bird
Solutions Consultant | UK
Kevin began working with type in 1984 and joins Typefi with a wide range of experience in typesetting and data manipulation (learning PageMaker on a Mac IIci with a 9 inch mono monitor being a particularly fond memory).
More recently, Kevin has specialised in offering customers automated and interactive solutions. Utilising his knowledge in XML and XSLT, he has provided bespoke templates and end-to-end workflows to some of the UK's leading tour operators, book publishers and the financial reporting sector.
Outside of work, Kevin is actively involved in table tennis and sampling real ale.
---
Laura Powers
Technical Writer | US
Laura writes the support documentation for Typefi products and is passionate about making complex information easier to digest. She focuses on writing help articles that are clear, concise, and comprehensive. Her strengths include computer programming, information architecture, and usability testing.
Laura holds a Master of Arts in Technical Communication from Texas State University, Texas, and a Bachelor of General Studies from Fort Hays State University, Kansas.
---
Marie Gollentz
Senior Solutions Consultant | France
Based in Paris, Marie is a Senior Solutions Consultant focusing on the European market. Prior to joining Typefi, she held a number of positions in the publishing industry in London, including at the publisher of Research Fortnight and the London School of Business and Finance.
Marie holds a Masters degree in European Political Sciences from the Autonomous University of Barcelona and a Bachelor's degree in Political Sciences from Sciences Po Strasbourg. She is trilingual in English, French and Spanish.
---
Morgaine Auton
Marketing Associate | Australia
Morgaine has over five years of experience in copywriting and content marketing for companies based in Canada and Australia. She holds a Double Degree in Journalism and Arts from The University of Queensland, with majors in Psychology and Film and Television.
Morgaine is currently working casually at Typefi while she studies for her Doctor of Medicine at University of Queensland.
---
Narada Rathnasooriya
Engineer | Sri Lanka
Narada is a software engineer in Typefi's Designer team. He holds a Bachelor's degree in Computer Science from the University of Colombo, and has worked as a game developer. He is also interested in the development of mobile and standalone applications.
Narada is eager to learn new technologies and systems. He relaxes by playing table tennis, carrom, and video games, and enjoys travelling.
---
Nuwan Perera
Engineer | Sri Lanka
Nuwan is a Software Quality Assurance Engineer with 2+ years of experience in manual software product testing, including CMS platform product testing. He is learning a range of QA automation tools as part of his work on Typefi's software QA team.
Nuwan holds a Bachelor's degree in Software Engineering from the Sri Lanka Institute of Information Technology. He enjoys watching TV series, reading and travelling.
---
Pasindu Gunarathne
Engineer | Sri Lanka
Pasindu is starting his career as an XSLT Engineer with Typefi Colombo after graduating with a Bachelor's degree in Computer Science from the University of Colombo School of Computing. He has experience in JavaEE and data analysis, and is interested in Java, data science with machine learning, and Linux/CentOs servers.
In his leisure time, Pasindu plays football, table tennis, and cricket, and he has some good dancing skills too!
---
Peter Kahrel
Engineer | Spain
Peter was born in Amsterdam, the Netherlands. He trained as a linguist at the University of Amsterdam and has an MA and a PhD, specialising in syntax, semantics, and typology. He has lived in the UK since 1994, working as a typesetter, editor, copy-editor, and indexer (and sometimes as a designer too) for publishers in the UK, the Netherlands, and Germany, preparing for the press both books and journals. He combined this with teaching at the Linguistics Department at Lancaster University.
Peter has been programming InDesign with JavaScript since 2003, mainly to cut out the tedium that faces every typesetter and indexer but in equal measure because it's good fun. Peter has worked as a script developer at Typefi since 2010, and is highly regarded in the global InDesign scripting community.
---
Ramesh Perera
Engineer | Sri Lanka
Ramesh holds a Bachelor's degree in Information Systems from the University of Colombo School of Computing. He has professional experience in developing web applications with .NET technologies, is eager to learn new tech-related web development, and is also interested in cloud technologies.
Playing and watching cricket is Ram's one and only hobby! He also loves to travel to unknown destinations.
---
Ranushka Dharmaranga
Engineer | Sri Lanka
Typefi is Ranushka's first job since graduating from the University of Jaffna with a Computer Science degree, and he is working towards becoming a fully-fledged XSLT Engineer on Typefi's Professional Services team.
Ranushka is interested in Java and Arduino, and enjoys reading books and playing badminton in his leisure time.
---
Shanna Bignell
Marketing Manager | Australia
Shanna has over 15 years' experience in marketing communications, mainly in the not-for-profit health and education sectors. She joined Typefi in 2015, where she works closely with the global team to promote Typefi's products and services.
Shanna holds a Bachelor of Arts (Communication—Journalism) from Charles Sturt University, Australia, as well as additional tertiary qualifications in project management. She is an enthusiastic wildlife photographer and a very average (but dogged!) triathlete.
---
Shehan Lakshmen
Engineer | Sri Lanka
Shehan is a self-motivated, adaptable, conscientious and enthusiastic person with professional experience in Java, Python, Machine Learning and Neural Networks. He is a Computer Science graduate of Uva Wellassa University, and has published a research paper on Identifying unknown landmarks using machine learning techniques and image processing.
Shehan is a movie fanatic, a cricket player, and enjoys hiking.
---
Stephen Laverick
Business Development Manager | UK
Stephen has over 20 years' experience in scholarly publishing, with time spent working in both the UK and China. Primarily focused on digital publishing solutions, Stephen has experience in overseeing the development of robust, scalable and efficient XML-first workflows for Open Access mega-journals as well as tailoring bespoke solutions around specific publisher requirements.
Stephen is currently serving on the Steering Committee of JATS For Reuse (JATS4R) aiming to encourage standardisation and best practices in the use of JATS XML, as well as participating on the NISO working group for Manuscript Exchange.
---
Sue Hudson
Office Manager | Australia
Sue joined Typefi as Office Manager in 2003. As Typefi's longest-standing employee, she has a wealth of knowledge about the company's history and has been involved with many aspects of the business, including administration, HR, finance, event management, and international travel.
Sue now works part-time managing the Australian office and assisting the Financial Controller. In her spare time, she enjoys spending time in nature, hiking and travelling to new places.
---
Uthpali Dissanayake
Engineer | Sri Lanka
Uthpali is an Associate Quality Assurance Engineer with previous industry experience in PHP web development. She has a Bachelor of Science degree in Information Technology and Management from the University of Moratuwa, and is interested in Java programming.
In her leisure time, Uthpali likes to play carrom, listen to music, and draw.
---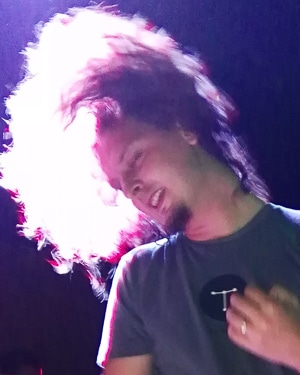 Vlad Vladila
Engineer | Romania
Vlad started working in the publishing industry more than 15 years ago while studying for a Bachelor in Journalism and Communications, and soon discovered that he could mix his passion for programming with the software he was using daily (Pagemaker and then InDesign) by creating automations and scripts. He joined Typefi in 2013, where he deals with all InDesign/JavaScript matters.
In his spare time, Vlad is interested in chess and hiking through the mountains.
---