Typefi helps organisations around the world DO MORE.
Typefi's flexible platform can be adapted to almost any publishing environment, and our team works closely with every customer to ensure they achieve the best results for their business.
Typefi's customers are based around the globe, and include trade publishers, international organisations, government departments, manufacturers, educational publishers, professional associations, standards bodies, travel publishers, legal and financial services organisations, and STM (scientific, technical and medical) publishers. Meet some of them here!
---
3M
Founded as a mining company in 1902, 3M is now a multinational conglomerate with more than 90,000 employees. The company manufactures a broad range of more than 60,000 products including adhesives, personal protective equipment, dental and orthodontic products, electrical materials, medical products, and much more. 3M started using Typefi in 2021.
---
Apa Publications
Apa Publications produces Insight Travel Guides and Berlitz travel and language-learning guides from its editorial offices in London, UK. With over 400 titles covering more than 200 destinations across the globe, Apa Publications prides itself on creating unique references and planning tools to inspire travellers through beautiful photography and a focus on history and culture. Apa Publications reduced production time for print titles by 50% after implementing Typefi in 2011, and now publishes e-books in-house.
---
Aries
Aries provides workflow management solutions that allow its clients to publish faster and publish smarter. The company employs more than 100 people around the world and its products have more than 1 million global users. Aries began using Typefi in 2020.
---
Avalon Travel
Avalon Travel is the largest independent travel publisher in the USA, and publishes several major travel guidebook series including Rick Steves and Moon Travel Guides. Based in Berkeley, California, Avalon is a proud member of the Perseus Books Group, and has been using Typefi to produce its range of travel guides since 2011.
---
BlueScope Lysaght
BlueScope Lysaght is a rollforming specialist manufacturing the LYSAGHT® range of quality building products from Australian-made materials, and employing over 800 staff across Australia. BlueScope Lysaght decreased production time for regional price-books by 60%—and saved 70% in production costs—by integrating its central product database with Typefi in 2010.
---
Canadian Agency for Drugs and Technologies in Health (CADTH)
CADTH was founded in 1989 by the Canadian government to conduct medical research and provide objective information to healthcare officials to help inform better decisions. It is a nonprofit organisation that regularly reviews the latest developments in drugs, diagnostic tests, medical devices, and medical procedures. CADTH has been using Typefi since 2020 for automated production of reports. The organisation uses a BITS format (produced using Inera eXtyles) which is input into Typefi to create reports in both PDF and HTML formats.
---
Continuing Education of the Bar (CEB)
CEB was founded in 1947 with a goal of educating veterans returning to the practice of law after service in World War II. Today, the nonprofit continues to provide authoritative research, guidance, and learning resources to the California legal community. CEB began using Typefi in 2022.
---
CFA Institute
CFA Institute is a global association of investment professionals working to build an investment industry where investors' interests come first, financial markets function at their best, and economies grow. Based in the US, CFA Institute has over 135,000 members worldwide and offers continuing education conferences, seminars, webcasts, and a broad range of publications. CFA Institute has been a Typefi customer since 2011.
---
FASS
FASS (formerly the Federation of Animal Science Societies) represents the American Dairy Science Association, the American Society of Animal Science, and the Poultry Science Association. FASS facilitates the dissemination of scientific and technical information to its 10,000+ member professionals through scientific meetings and several monthly, bi-monthly and quarterly peer-reviewed journals which are published in print and online. FASS reduced journal composition time by 50% after implementing Typefi in 2007.
---
Fodor's Travel
For 80 years, Fodor's Travel has been a trusted resource offering expert travel advice for every stage of a traveler's trip. An early adopter of digital publishing, Fodor's (then owned by Random House) implemented Typefi in 2007 and now delivers content in every format that travelers need, from print guidebooks and eBooks, to Fodors.com and mobile apps.
---
Grupo A
With over 45 years of experience in the field of education, Grupo A now offers the largest educational platform in Brazil, with more than 4000 published books, e-books, audiobooks, and learning objects used by millions of students in over 1000 educational institutions. Grupo A and its health and medical imprint, Artmed Editora, have been Typefi customers since 2013.
---
Hachette Antoine
Hachette Antoine is a joint venture between international publishing leader Hachette Livre of France (founded 1826) and reputed Librairie Antoine of Lebanon (1933). Formed at the end of 2009, Hachette Antoine publishes school and extracurricular books in Arabic, French, and English as well as original works and translations (into Arabic) of general literature primarily for the Levant, Gulf, and North Africa. Hachette Antoine has been using Typefi to simplify its multilingual publishing since 2013.
---
Houghton Mifflin Harcourt (HMH)
Houghton Mifflin Harcourt is a US-based global publishing company specialising in textbooks, instructional technology materials, assessments, reference works, and fiction and non-fiction for both young readers and adults. HMH has been using Typefi to publish books and a range of other publications in multiple formats since 2010.
---
International Atomic Energy Agency (IAEA)
The IAEA is an international organisation whose goal is to facilitate scientific and technical cooperation between nations on the peaceful use of nuclear technology. The agency provides safeguards to prevent misuse of nuclear technology, and promotes and implements nuclear security standards around the world. The IAEA has been using Typefi since 2018 to generate multi-lingual (6 languages) Print/Web PDF and EPUB documentation, using a Word to XML workflow and Typefi Writer.
---
International Institute for Democracy and Electoral Assistance (IDEA)
The IDEA is an international organisation that works to advance democracy worldwide. The organisation supports democratic institutions around the world by providing research, experience, and tools to improve the democratic process. It also assists countries with emerging democracies as they develop and implement these processes. The IDEA has been using Typefi since 2021 to generate multi-lingual (4 languages) Web PDFs of Reports and Briefs, using a Word to XML workflow which utilises Typefi Writer.
---
IEEE
IEEE is the world's largest technical professional organisation dedicated to advancing innovation and technical excellence for the benefit of humanity. IEEE is a leading developer of industry standards in a broad range of technologies, and has been using Typefi and Inera eXtyles to produce standards in XML and print outputs since 2015.
---
IGI Global
Founded in 1988 in Pennsylvania, IGI Global is a leading international academic publisher of print and electronic materials focusing on the areas of education, social science, library science, healthcare, business, environmental science, public administration, computer science, and engineering. IGI Global tripled publishing output within three years of implementing Typefi and Inera eXtyles in 2009, eliminated outsourcing, and now offers print-on-demand educational content.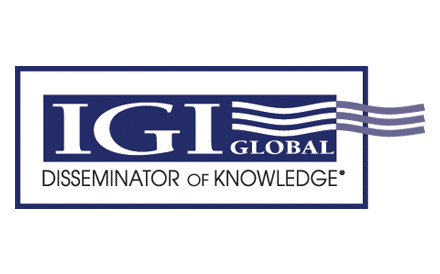 ---
Innodata
Innodata is a data engineering company and publishing services provider with a wide range of products that help clients collect, annotate, manage, use, and distribute data. Innodata uses Typefi to publish content for its own clients, but the company does much more than just production. Innodata also handles data conversion, proof reviews and revisions, content editing, and template building for a vast number of clients.
---
International Federation of Red Cross and Red Crescent Societies (IFRC)
The International Federation of Red Cross and Red Crescent Societies is the world's largest humanitarian and development network, with millions of volunteers in 190 member National Societies. IFRC implemented Typefi in 2011 to automate production of a range of reports and publications.
---
International Organization for Standardization (ISO) and members
ISO is an independent, non-governmental international organisation with a membership of 163 national standards bodies. Through its members, it brings together experts to share knowledge and develop voluntary, consensus-based, market relevant International Standards that support innovation and provide solutions to global challenges. ISO's Central Secretariat in Geneva, Switzerland, has been using a Typefi- and Inera eXtyles-based XML publishing workflow since 2014. ISO member organisations that use Typefi include:
Austrian Standards Institute
BSI Group International
Danish Standards Foundation
Finnish Standards Association (SFS)
Italian National Unification Body (UNI)
Standards Australia
Standards Norway
Swedish Institute for Standards

---
International Telecommunications Union (ITU)
ITU is the United Nations specialised agency for information and communication technologies (ICTs). ITU allocates global radio spectrum and satellite orbits, develops the technical standards that ensure networks and technologies seamlessly interconnect, and strives to improve access to ICTs to under-served communities worldwide. ITU has been using Typefi for multilingual publishing in a range of accessible formats since 2012.
---
Kaplan Professional Education
Kaplan Professional is a premier global provider of licensing exam prep and continuing education for businesses and individuals in the financial planning, insurance, securities, real estate, engineering, architecture, and accounting industries. Kaplan has been a Typefi customer since 2017, using DITA XML to create a range of flexible, easily reusable educational content, including online courses, printed materials, and e-books.
---
Lockton
Lockton is the world's largest privately held insurance brokerage firm, providing insurance, risk management, employee benefits and retirement services. In addition to its Kansas City, Missouri headquarters, Lockton operates in 125 countries, and employs more than 7,500 people worldwide. Lockton's Typefi solution leverages a custom web-based authoring tool built by digital product agency Crema, enabling account managers to rapidly create perfectly-branded customer presentation documents without direct assistance from graphic designers.
---
Lonely Planet
Founded in 1972 in Melbourne, Australia, Lonely Planet is now the largest travel guide book publisher in the world, having printed over 120 million books in 11 different languages. Lonely Planet is one of Typefi's longest-standing customers, having used the platform for guide book publishing in multiple languages since 2006.
---
London School of Business and Finance (LSBF)
LSBF was established in 2003, and has grown from a single college focused on professional qualifications to an international network delivering a wide range of degrees in partnership with a variety of schools and associations. LSBF has been using Typefi to publish educational materials in a range of print and online formats since 2014.
---
MetService
MetService is the national meteorological service of New Zealand. It produces a range of forecasts for the island nation and its surrounding oceans, issues weather warnings, and tracks major storms in the Pacific basin. MetService uses Typefi to produce printed forecasts and localised weather maps. Typefi is able to produce these maps dynamically in InDesign out-of-the-box with just some basic scripting.
---
Molecular Vision
Molecular Vision is a peer-reviewed open access journal dedicated to the dissemination of research results in molecular biology, cell biology, and the genetics of the visual system. Published by Emory University in Georgia, USA, Molecular Vision has been produced with Typefi since 2012.
---
National Park Service
The National Park Service is a US federal government agency that manages the country's designated national parks, monuments, lakeshores, seashores, and historic sites, as well as many other protected national lands. The goal of the agency is twofold: to preserve the ecological and historical integrity of these places, and to provide access to them for public use. The National Park Service has been a Typefi customer since 2022.
---
New England Journal of Medicine (NEJM)
First published in 1812, the New England Journal of Medicine is the most widely read, cited and influential general medical periodical in the world. As it evolves to meet the changing needs of its readers in the 21st century, it is committed to maintaining that reputation and integrity, while using innovative formats and technologies for new features and faster delivery and access. NEJM started using Typefi for streamlined journal production in 2014.
---
Northwell Health
Northwell Health is a nonprofit healthcare provider based in New York that provides healthcare services via a network of more than 900 health centers and 4,200 physicians. It is New York State's largest healthcare provider as well as the state's largest employer with more than 81,000 employees. Northwell Health has been using Typefi since 2022 to automate the publication of Physician BioCards, Envelopes and Signs.
---
---
Pearson
Pearson is one of the largest educational publishers in the world. The company produces print textbooks for a broad range of subjects covering PreK-12, higher education, and continuing education for professionals. The company also offers a large library of digital learning content and teaching tools which are available through its own digital services. Pearson has been a Typefi customer since 2020.
---
PMC
PMC is a Japanese document solutions company specialising in publishing for manufacturers. PMC grew from electronics manufacturer Pioneer's instruction and service manual production department, and adopted Typefi for publishing Pioneer's instruction manuals in both English and Japanese in 2010. Since becoming part of CDS Group in 2011, PMC has broadened its client base and scope of service delivery, and now uses Typefi to produce multilingual materials for a range of clients including Pioneer, power tool manufacturer Makita, and pharmaceutical manufacturer Asahi Kasei Pharma.
---
Research Triangle Institute (RTI)
RTI is an independent nonprofit research institute that conducts research on a broad range of topics including health, education, agriculture, energy, and many more. The organisation's goal is to address the world's most complex challenges through rigorous scientific study. Over the years, this research has helped to improve solar cell efficiency, reduce pollution, improve computing technologies, and produce drugs to treat cancer and AIDS. RTI has been using Typefi since 2019 for the automated production of reports. These reports start out in a BITS format (produced using Inera eXtyles) that is input into Typefi to create reports in PDF format.
---
Savvas Learning Company
Savvas Learning Company, formerly Pearson K12 Learning, is a next-generation learning company educating today's students for tomorrow's world. Savvas has been using Typefi to create K-12 education curriculum materials since 2019.
---
The Federation Press
The Federation Press is an independent, Australian-owned and run publishing company specialising in legal, social and academic books for the tertiary sector and the broader public. Founded in 1987, the company has over 400 books in print, and publishes around 40 to 50 new books and new editions each year. The Federation Press implemented Typefi in 2009 and doubled production capacity, increased aesthetic value, eliminated manual typesetting, and reduced publishing errors.
---
The Institutes
The Institutes is a leading provider of foundational and continuing education and professional development for over 100,000 members in the risk management and property casualty insurance industries in the US. The Institutes dramatically increased output from four new products per year to 80 within five years of implementing Typefi alongside an XML-based Content Management System (CMS) in 2007.
---
Timeform
Timeform is a UK-based sports data and content provider specialising in providing trusted information to fans, bettors and others involved in the horse racing industry. Timeform has been using Typefi to produce its annual publications, weekly Black Books, and daily race cards and rating booklets in multiple formats since 2013.
---
Ultradent
Ultradent is a leading developer of professional dental and orthodontic products including cleaning brushes and pastes, anesthetics, adhesives, syringes, curing lights, handheld instruments, and much more. Ultradent began using Typefi in 2020 to automate the production of its product documentation.
---
United States Geological Survey (USGS)
The USGS is a US federal government agency responsible for the study of the country's land and national resources. It provides research reports on ecosystems, land use, mineral resources, and water availability, and it maintains a complete library of detailed maps of US lands. The USGS also monitors and reports on natural hazards like earthquakes and volcanic activity. The USGS has been using Typefi since 2017 for the automated production of its publications. These publications are created in a BITS format (using Inera eXtyles) that is the input into Typefi.
---
World Health Organization (WHO)
The World Health Organization is a specialised agency of the United Nations that works through offices in more than 150 countries to build a better, healthier future for people all over the world. WHO has been using Typefi to produce a range of reports and publications—such as the World Health Report and the World Report on Disability—in multiple accessible formats and in numerous languages since 2010.
---
World Meteorological Organization (WMO)
As a specialised agency of the United Nations, the World Meteorological Organization is dedicated to international cooperation and coordination on the state and behaviour of the Earth's atmosphere, its interaction with the land and oceans, the weather and climate it produces, and the resulting distribution of water resources. WMO has been producing a range of publications with Typefi since 2013.
---
Find YOUR publishing solution!
Typefi's customers are extremely diverse, but they all have one thing in common—they're publishing their content faster with the world's most recommended publishing platform. Drop us a line if you'd like to have a chat to our business development team about how Typefi can help you DO MORE.